Reviews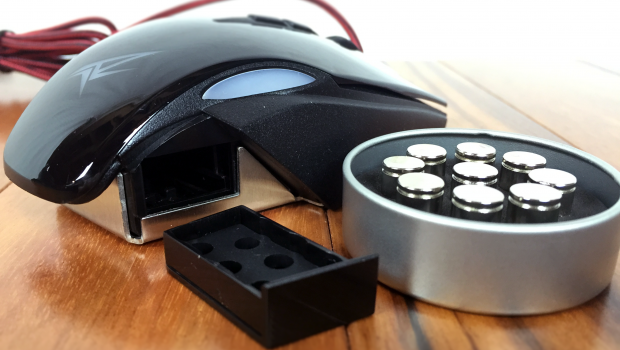 Published on September 16th, 2015 | by Bob
0
Review – Rosewill RGM-1100 Gaming Mouse
| | |
| --- | --- |
| Model | Rosewill RGM-1100 |
| Type | Wired USB |
| Hand Orientation | Right |
| Tracking Type | Laser (Max DPI 8200) |
| Dimensions | 4.69×2.91×1.54in |
| Weight | 0.39lb |
| Materials | Aluminum/Plastic |
Back in April, I had the opportunity to review the rather excellent Rosewill RGB-80. It wasn't without faults, but at its price point the RGB-80 had a lot to offer and was a pleasant surprise. It had solid construction and plenty of features to be an enticing entry in the gaming market. Recently our friendly Rosewill marketing representative reached out to ask if I'd be interested in reviewing their new RGM-1100 gaming mouse, and so I jumped at the chance. Much in the same vein as the RGB-80, the RGM-1100 is a product intended for the gaming market.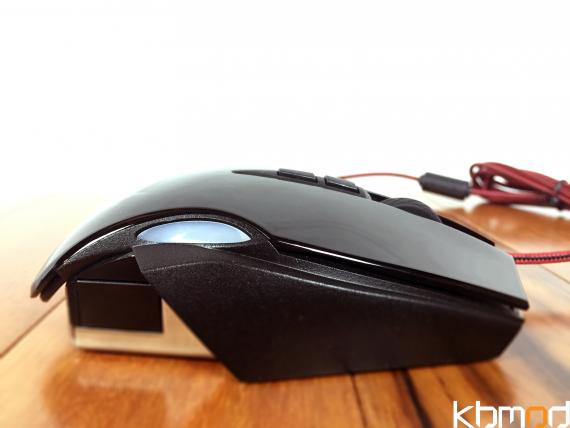 The RGM-1100 has an aggressive and futuristic design similar to that of competitors like the Corsair M65, the Logitech G502, or the even more radical Mad Catz R.A.T. series. The main body is comprised of aluminum, covered by a shiny black plastic on top, and textured sides. It has sharp, clean lines that don't necessarily sacrifice comfort for those with a claw or fingertip grip type. I tend to use a fingertip grip, and the RGM-1100 is a comfortable size in hand.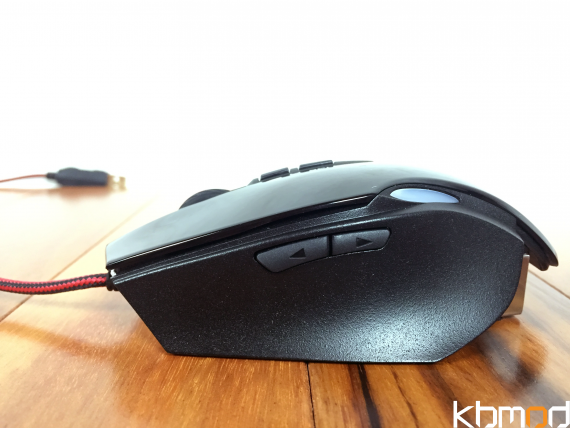 There are 6 programmable buttons on the RGM-1100, with the left and right buttons featuring Omron brand switches. Between the main buttons sits a rather large partially exposed rubber-wrapped wheel. The wheel is really one of the highlights of this peripheral for me – it has a rather good texture and the clicks as you scroll feel tight and precise. There's no release for an infinity scroll, however – some users (like Hex) can't live without it.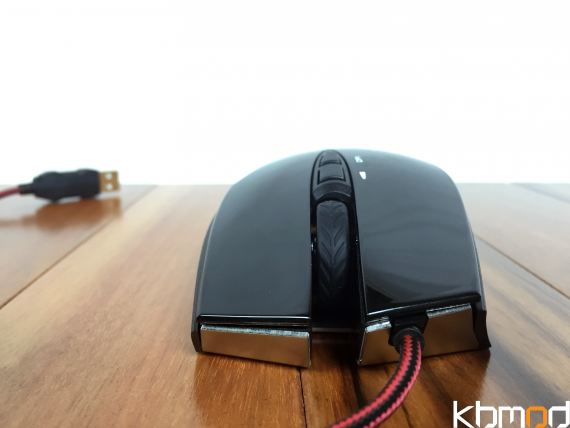 Under the hood, the RGM-1100 sports an Avago 9800 sensor and three multi-color LEDs. It also includes a removable weight sled that allows you to add up to 6 of the 9 provided weights. It's not the most elegant solution to an adjustable weight set, but it does the job. As someone who prefers a heavier mouse, it's certainly a welcome addition. When given the opportunity, I'll add as much mass to the mouse as I can. Rounding out the exterior, the bottom plate is made of a single piece of aluminum cut and bent to house the internals, with four Teflon strips at the corners. Unfortunately these "feet" are a bit sharp around the edges, and I've felt them catching on the Perixx DX-2000XXL mouse pad that I use.
The featured multi-colored LEDs at the palm are set by the companion application included in the packaging on a mini CD. Unfortunately, the application is not yet available on the Rosewill website. As a user who had long-since abandoned optical drives, I had to locate one, hook it up, and grab the installer. The application itself is similar in layout to the one that we had seen with the RGB-80 – it's a gaming-oriented UI, with tons of dropdown menu options per button to configure. It provides a rather daunting level of customization, to be honest.
You're able to specify DPI (500/1k/2k/3k/4k/5k/6k/7k/8200), polling rate (125/250/500/1000Hz), your sensitivity, your lighting, and your button configurations across five profiles in order to tailor it to your workflow or to your gaming habits. In addition to that, you're able to record and store macros for easy repetition. All in all it's a rather feature packed piece of software that might feel a bit daunting to a novice user. If nothing else, it makes it easy to select your sensitivity and your color preferences of the choices provided. You're also able to save and load profiles for easy backup and restore.
Unfortunately this is not an "RGB LED" model in the sense that it has 16.7million colors available to it, but rather has a predetermined range of 16 colors available for your selection. Some are much better and more color accurate to the screen than others – in particular I found that the bright yellow on my review unit was yellow-ish on the middle and right LED, but the left LED was more of an orange color. I'm not sure of whether that was a calibration issue or a quality control issue, but the other 15 options didn't suffer from the same problem.
I found the tracking performance of the RGM-1100 to be rather good at similar DPI and sensitivities it performed on par with the Cooler Master Mizar gaming mouse that I had previously reviewed (also with a maximum DPI of 8200). It happens to feature the same Avago 9800 sensor found in the CM Mizar. The Omron switches provide a rather loud click in comparison to the Mizar, particularly the left button. I don't have any particular durability concerns, but it was just interesting and noticeable on my review unit.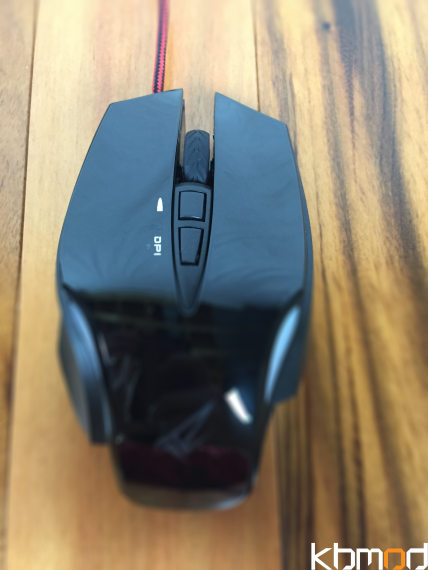 While we're on the topic of the buttons, my only major disappointment with the RGM-1100 happened to be the finish on the top, and the left/right buttons. It's a glossy plastic that happens to do an excellent job of picking up fingerprints, and for my taste it's a less than pleasant surface-feel to my fingers. You can likely reach out to your monitors glossy bezel at this very moment and feel what I'm talking about – it's practically the same finish. I very much prefer the textured sides of the RGM-1100, and wish they had used that on the top as well. Perhaps we might see that in a future iteration.
All that being said, this is a reasonably priced, feature packed entry in to a rather dense field. The RGM-1100 is currently available on Newegg for just $39.99, and Amazon for $48.99. At $40, its competition field is rather stiff, but not insurmountable. Overall I'm encouraged by the strides that Rosewill has made in the market in the past few months and hope to see it continue.